Ænima
I've been into FPV for a few months now and was already thinking about my second quad half-way through the first! With this build, I wanted to spend a bit more time - and budget - into the components that I wasn't happy about in my first build - Undertow.
What's with the weird names?
Firstly, it's pronounced "ON-ima". If you're a Tool fan, you'll know exactly what's going on here - my builds are being named after Tool's albums in chronological order. When the new album drops, this will leave me with five large quads and micro-builds (Whoop Whoops etc.) will be named after EPs. I'll probably move onto favourite songs if I'm still into the hobby!
Frame
I really love the TransTEC frame - both the Whiffles and Drone Mesh builds inspired me to go with the Frog. I had my heart set on the race version but unfortunately they've stopped making it so I went with the Lite version (seperate arms). The thing in particular I like are the aluminium side brackets - there's lots of scope to add a splash of colour to suit the colour frame. In this instance, I've given the brackets a few coats of Cherry Red followed by a few coats of clear. Tip: Keep spray strokes lite and start/end the strokes away from the frame - this will help you avoid any blotches and pooling of paint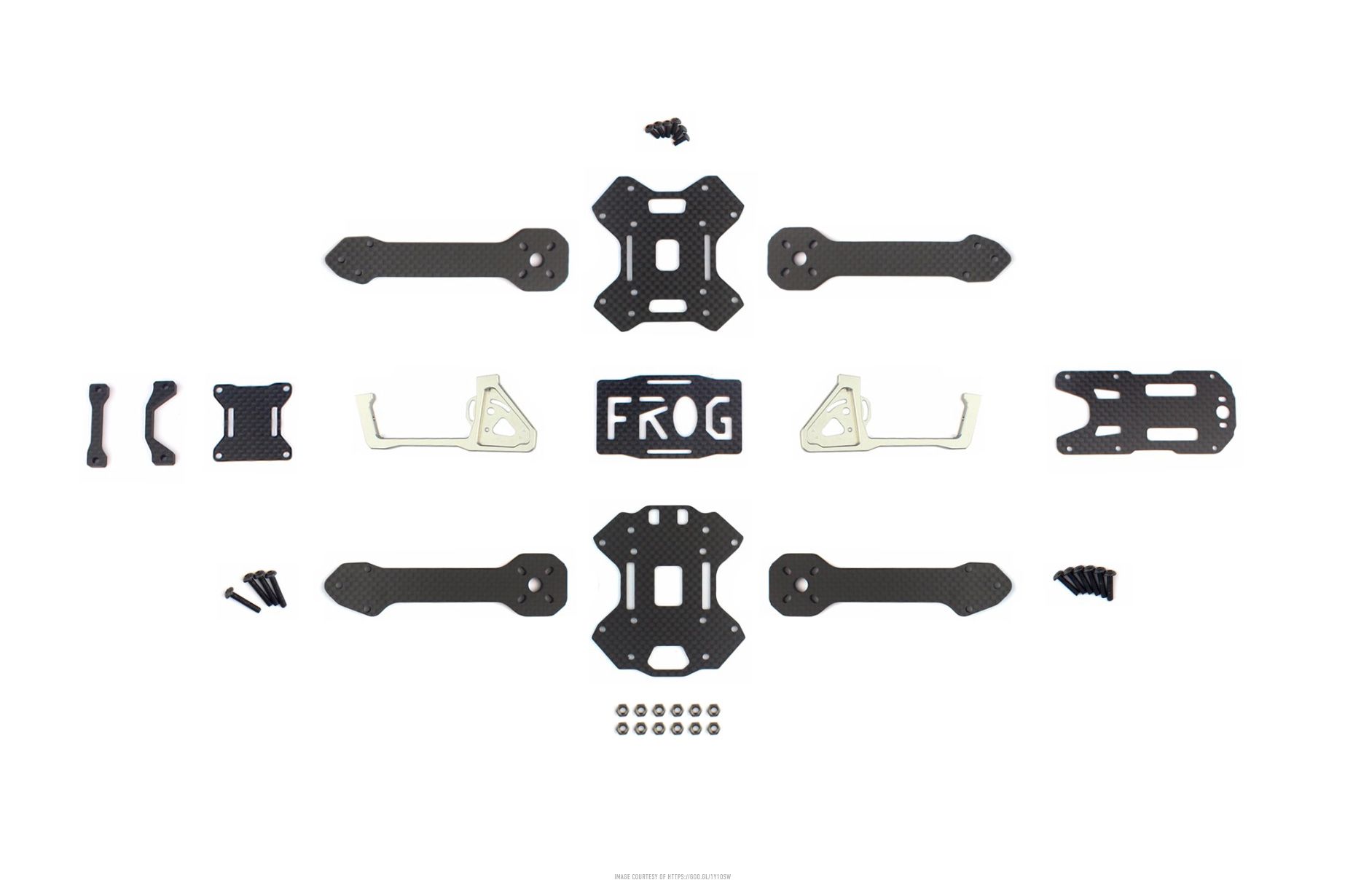 Colour Scheme
When it comes to quads, I'm definitely a style over substance kinda person - I'd much rather choose a component that matches the colour scheme build over a component that may be faster/better/cheaper (within reason of course!). Last build was purple so this time I am going red. Given the number of quad parts that are red and/or have red accents, it should be fairly easy to find components that will match nicely.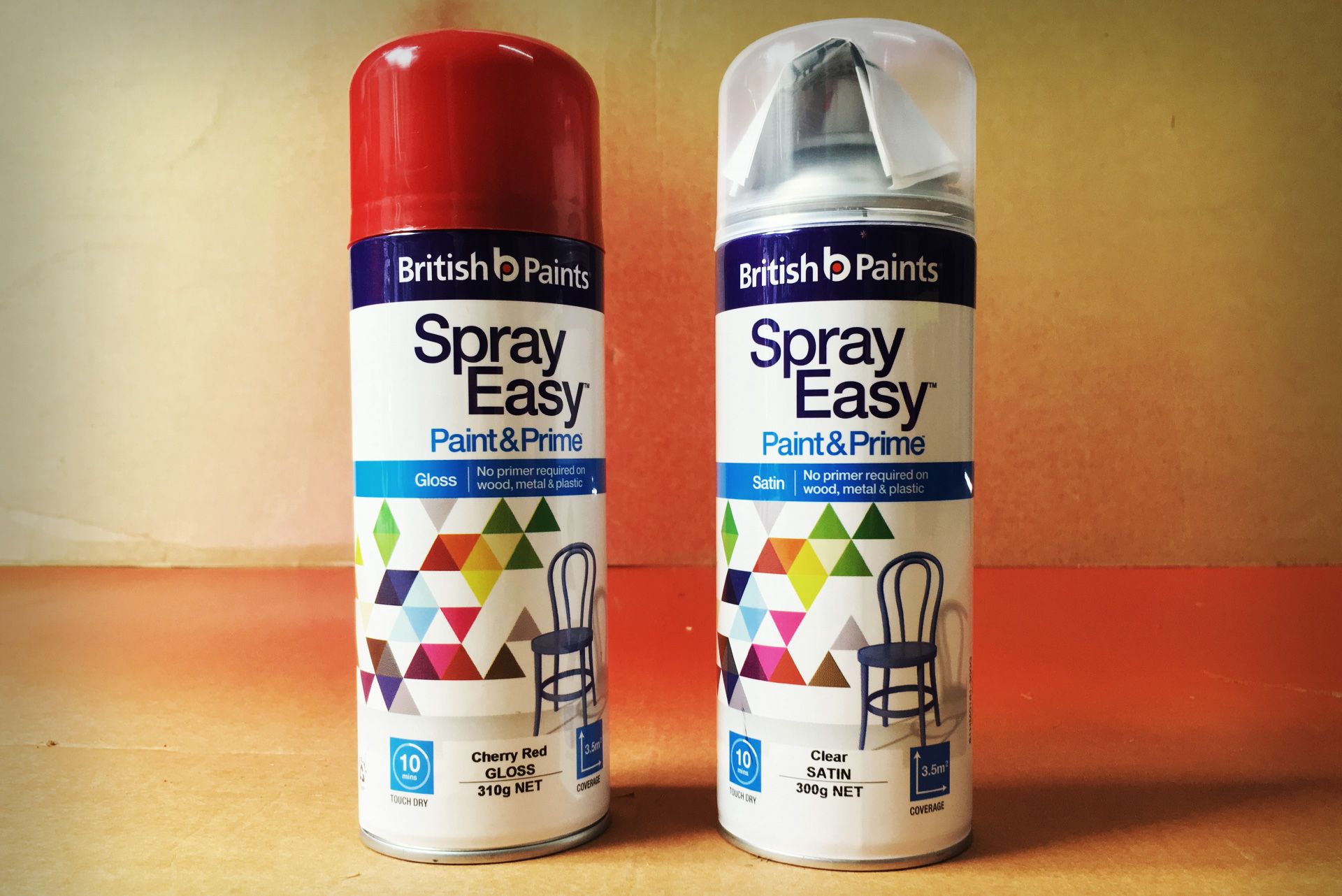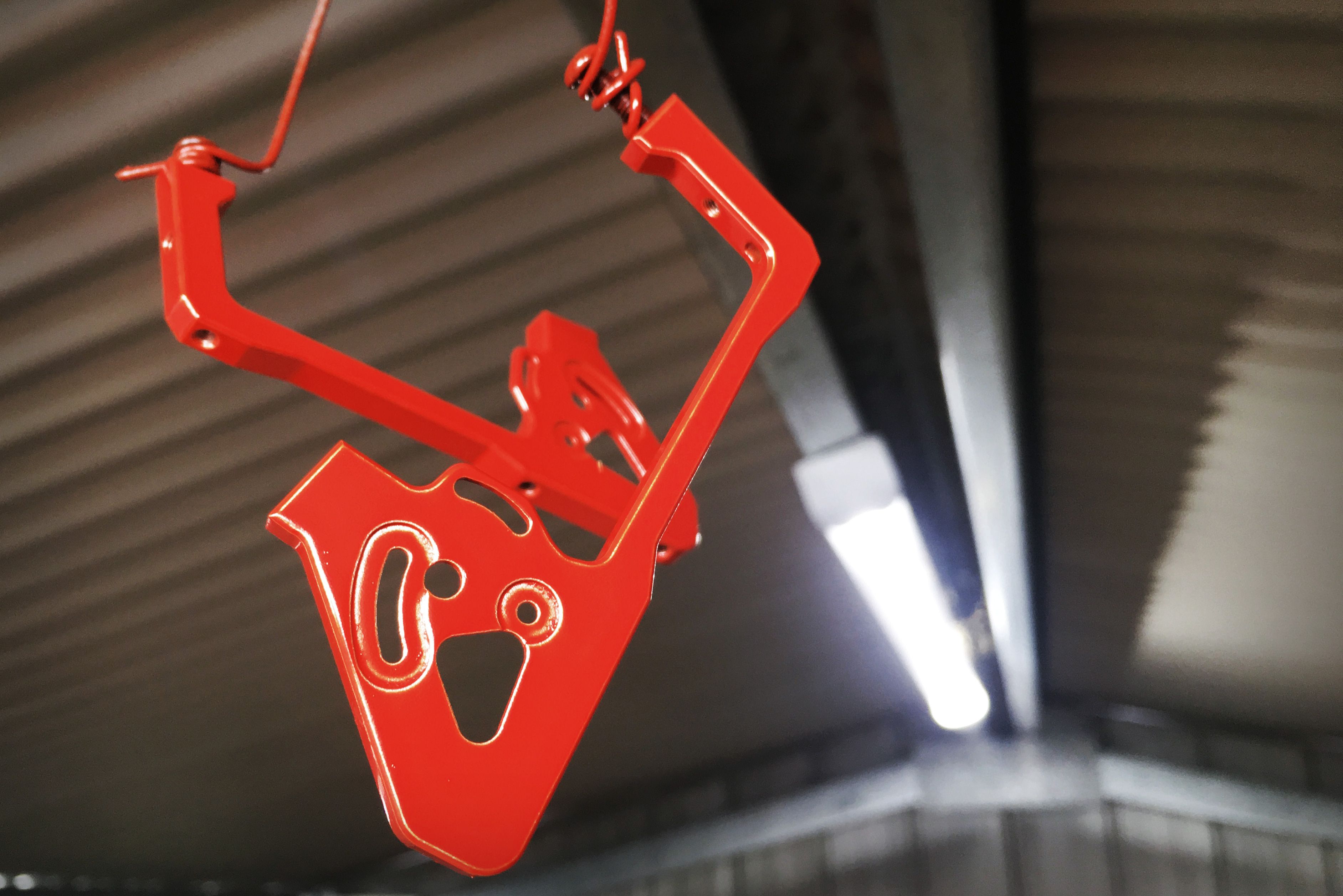 Motors
I really wanted the EMAX Red Bottoms for this build but couldn't justify the price. Furthermore, EMAX insist on including short wires on their motors which don't quite reach the stack in an all-in-one build. Ended up choosing the RCX SE2205 2400KV - these are a step up in power for me so looking forward to trying them out. They also come with very long wires which is gonna make things so much easier when it comes to soldering and adding the braided sleeves.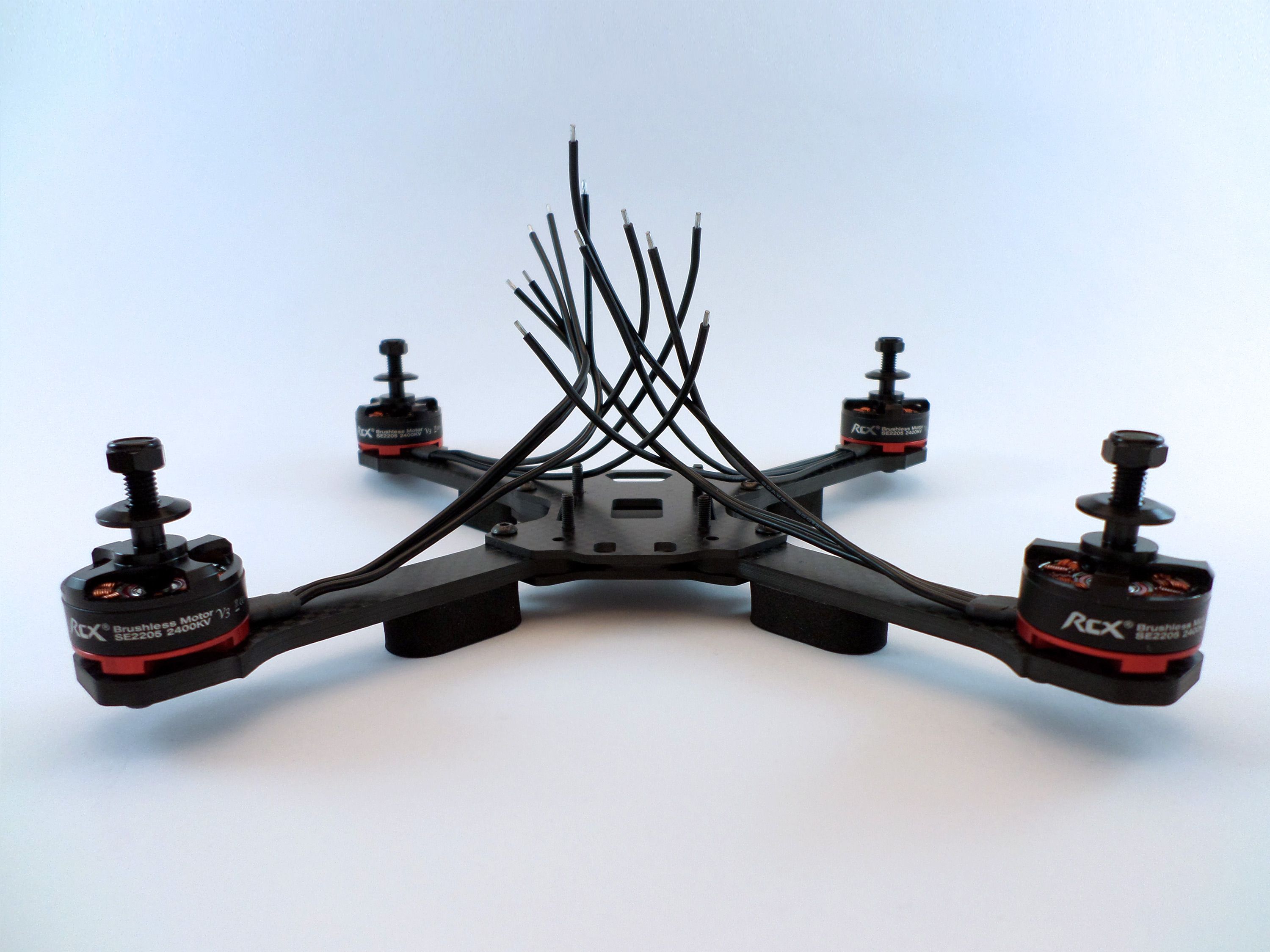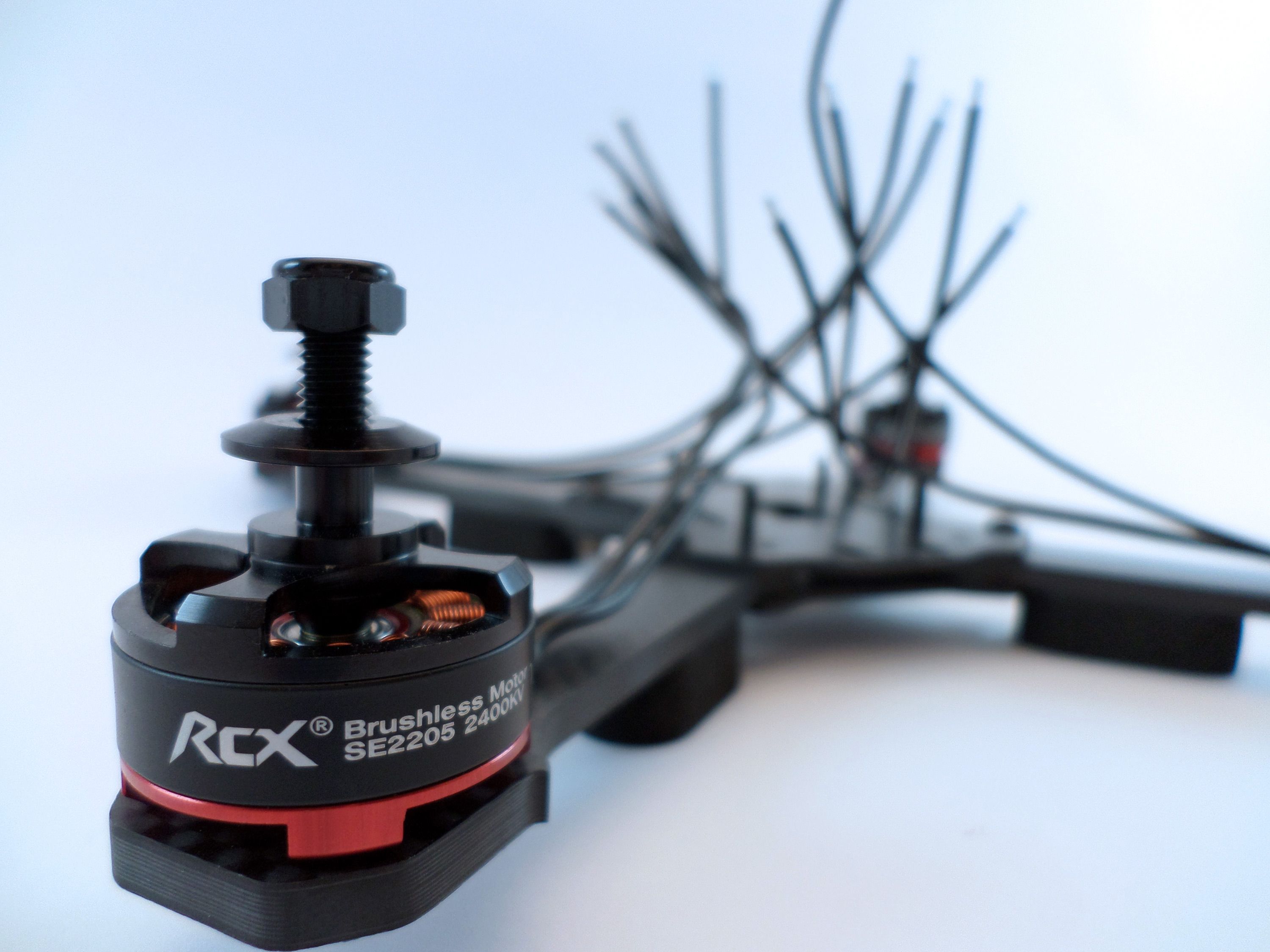 The Build
Everything that could have gone wrong with this build did! The Racerstar StarF4S AIO had a fried regulator which wouldn't power anything on the board - took me a week or so to figure this out. The clean wiring I had in mind (motor wires to pass under the AIO) had to be scrapped because it was too complex to implement with the change over of the board. I couldn't fit a capacitor because the VTX and Receiver were too large and finally, the camera sticks out a little more than I hoped due to its size.
Telemetry
The Racerstar StarF4S is a bit of a pain in the butt to get telemetry working with the FrSky XSR. Here is what you need to do:
Connect SBUS to the SBUS pad
Implement the SmartPort telemetry invert mod hack on the XSR
Wire the telemetry wire on the XSR to the TX6 pad on the StarF4S
Open BetaFlight and type this into the CLI:

resource MOTOR 5 NONE
resource LED_STRIP NONE
resource resource serial_tx 11 A01

Thanks to the dude who posted this in RCGroups.
Final Thoughts
I love the end result but damn it was a frustrating build - took me 4 months (half of which were waiting for replacement parts). In hindsight I would have chosen smaller components. Looking forward to giving it's maiden this weekend.
Update
Flies really nice but I've ditched the Avans and switched to DAL Cyclones (I get mine from Phaser FPV) as they are less fragile and give me slightly longer flight times.