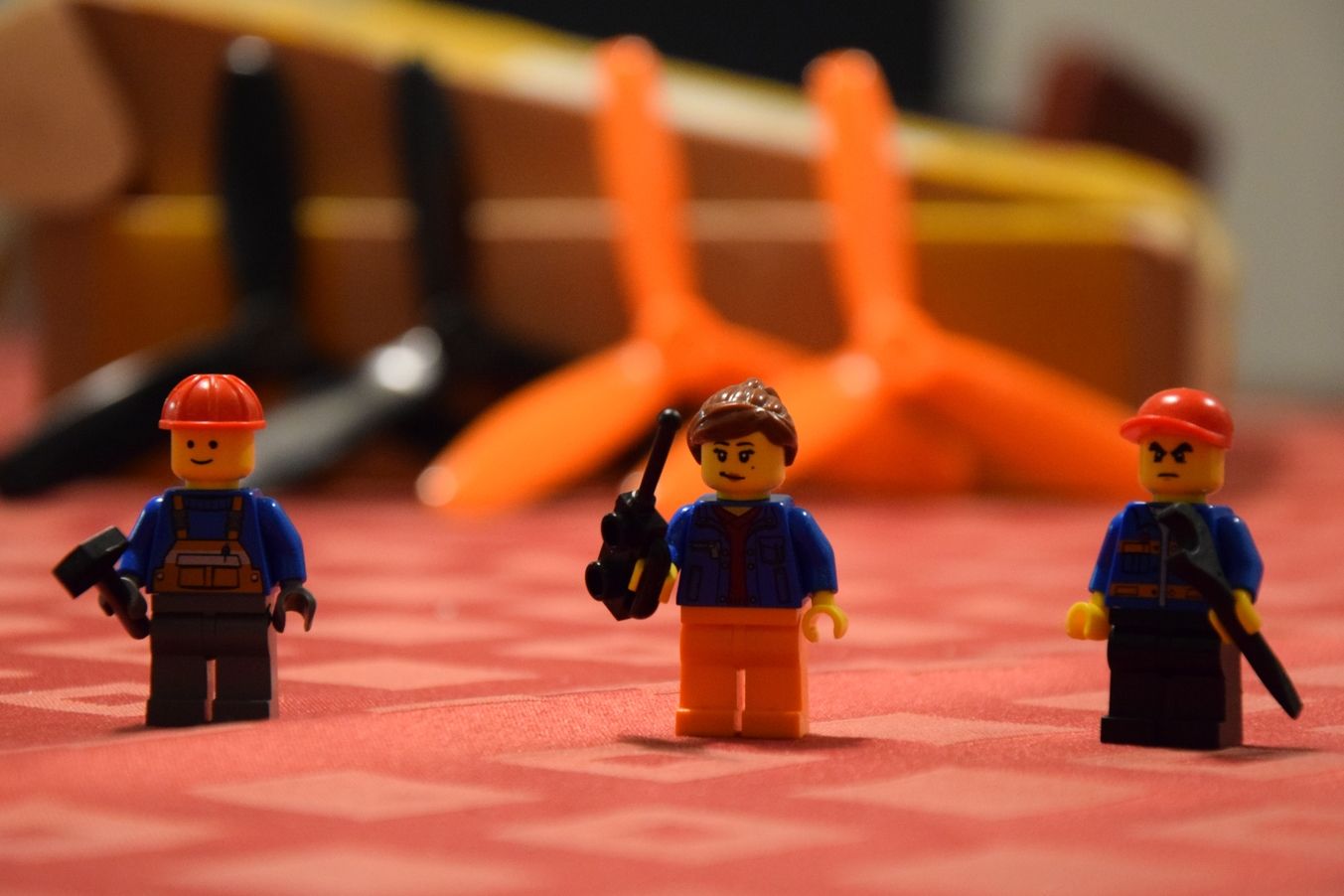 Please meet the team! We will be guiding you through the build process.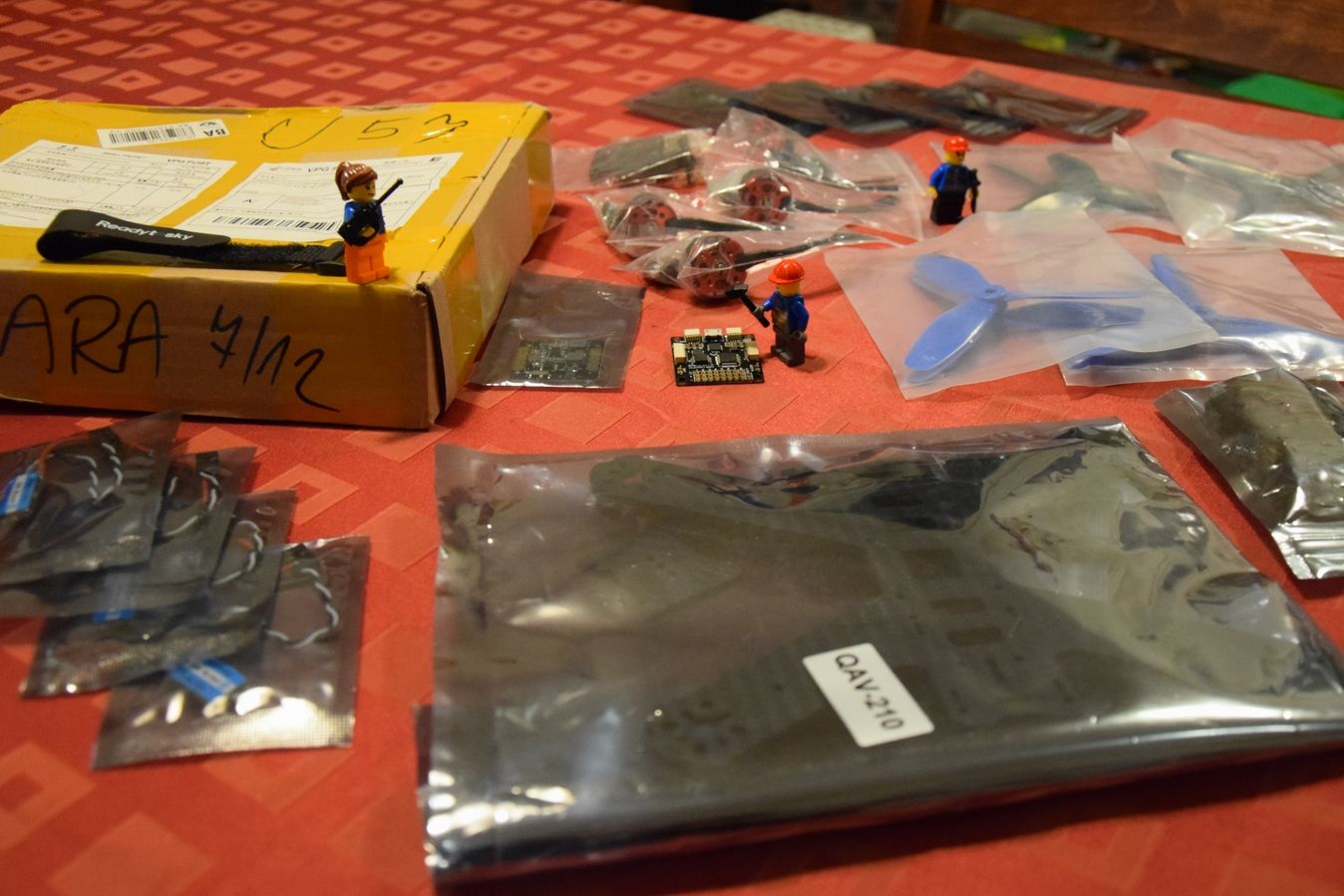 Shipping took some time, but China has been generous.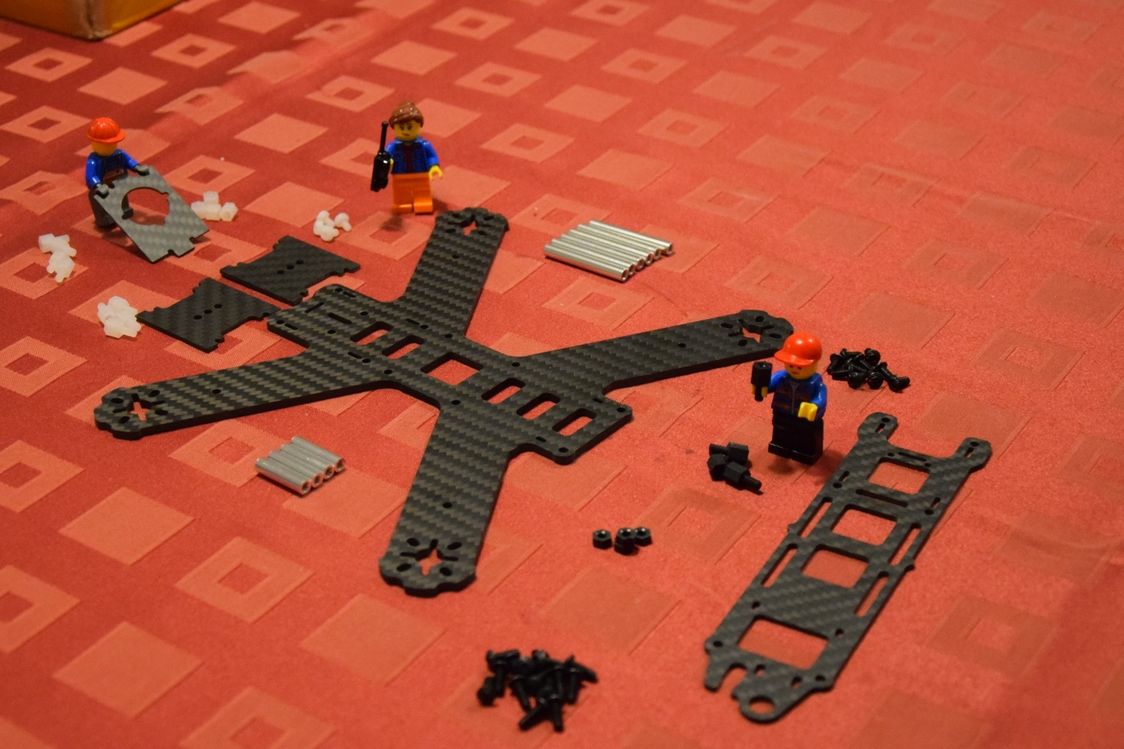 The carbon fiber frame is completely unassembled. Let's start with that.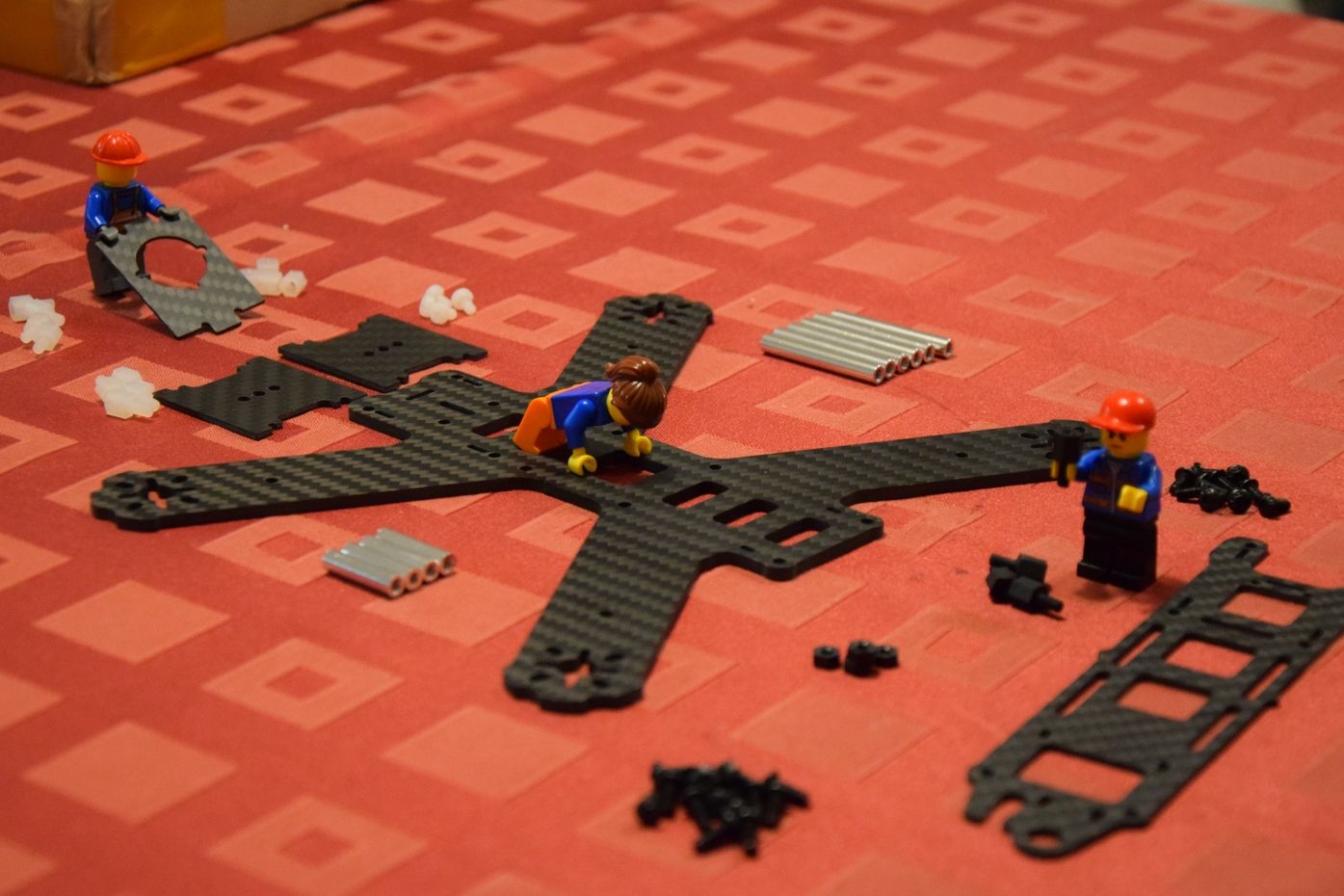 Looks like a gym equipment...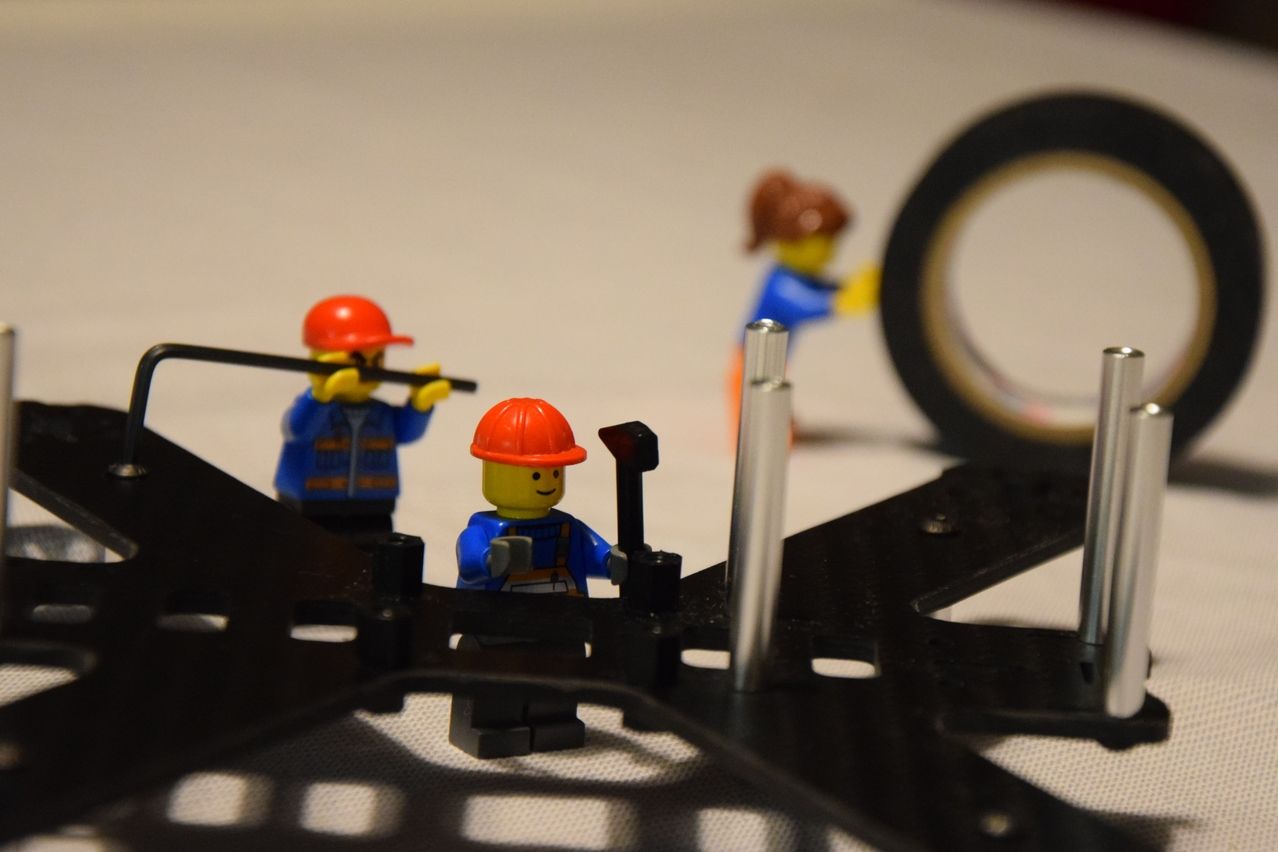 We have all the tools we need: a screwdriver, a hammer and some tape.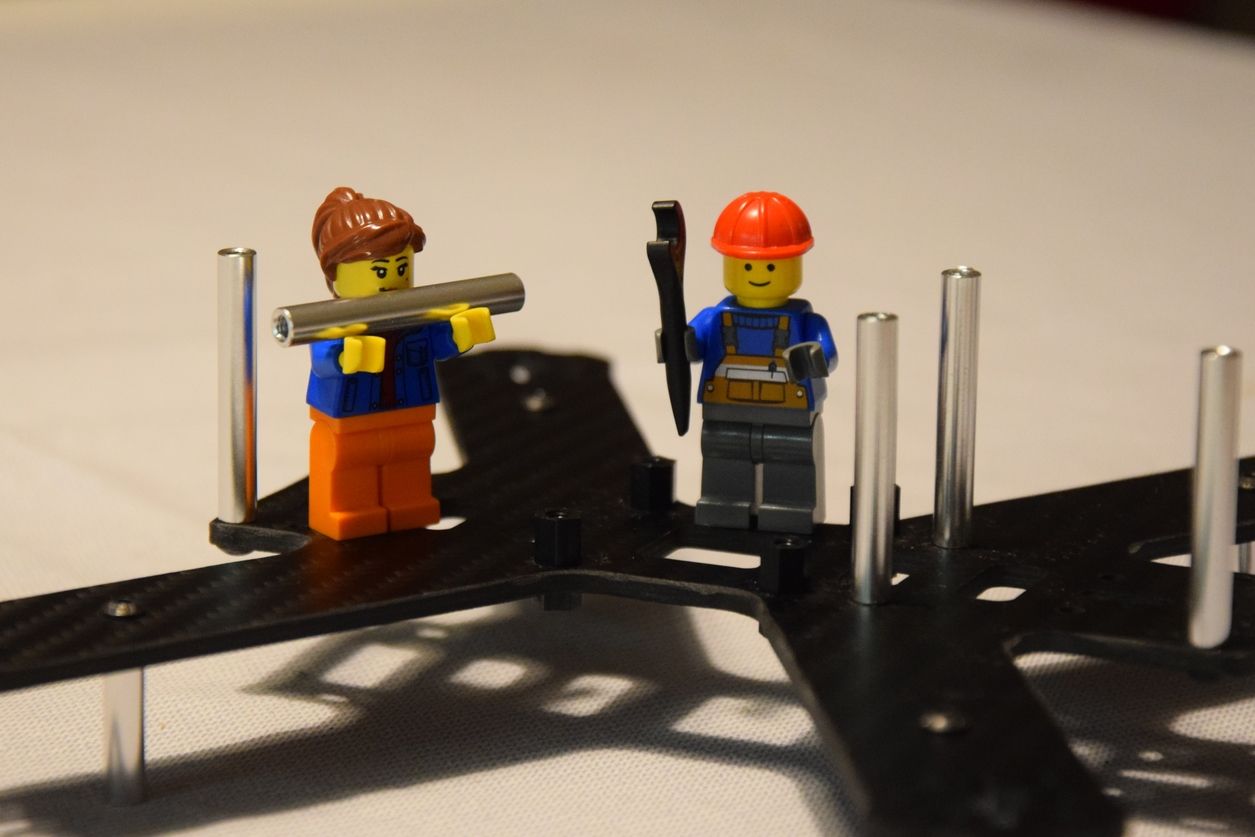 "Would ya hold this for a while, please?"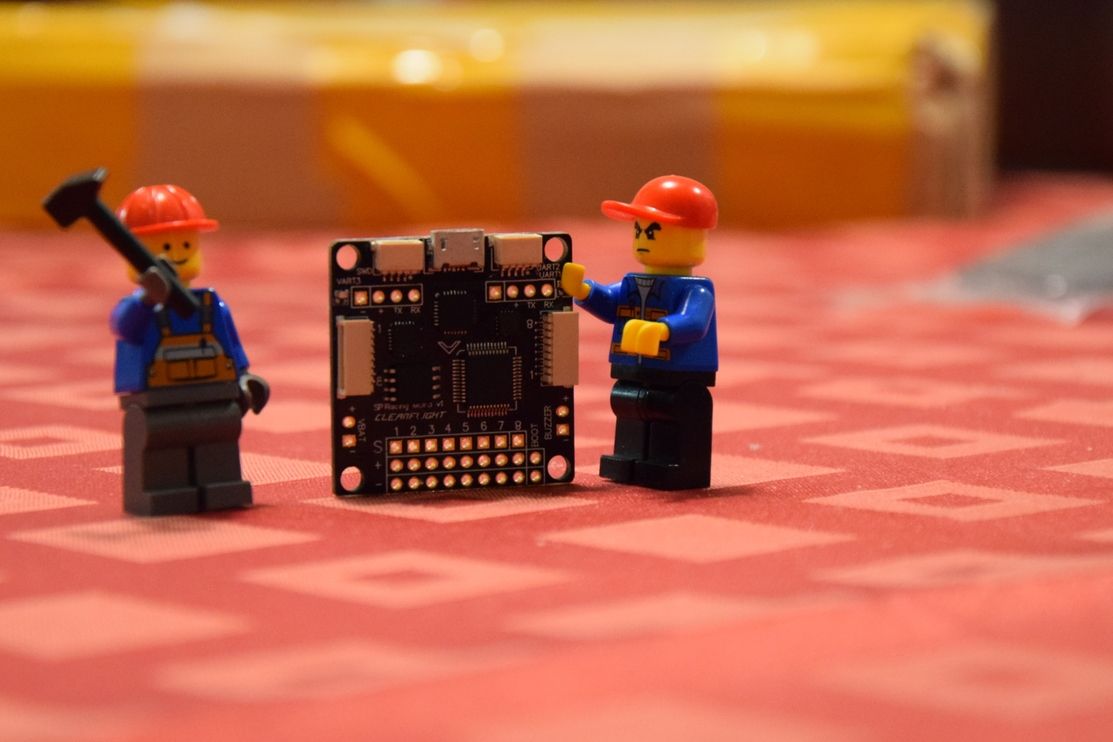 This is the Flight Controller, the brain part. Looks pretty bare so far.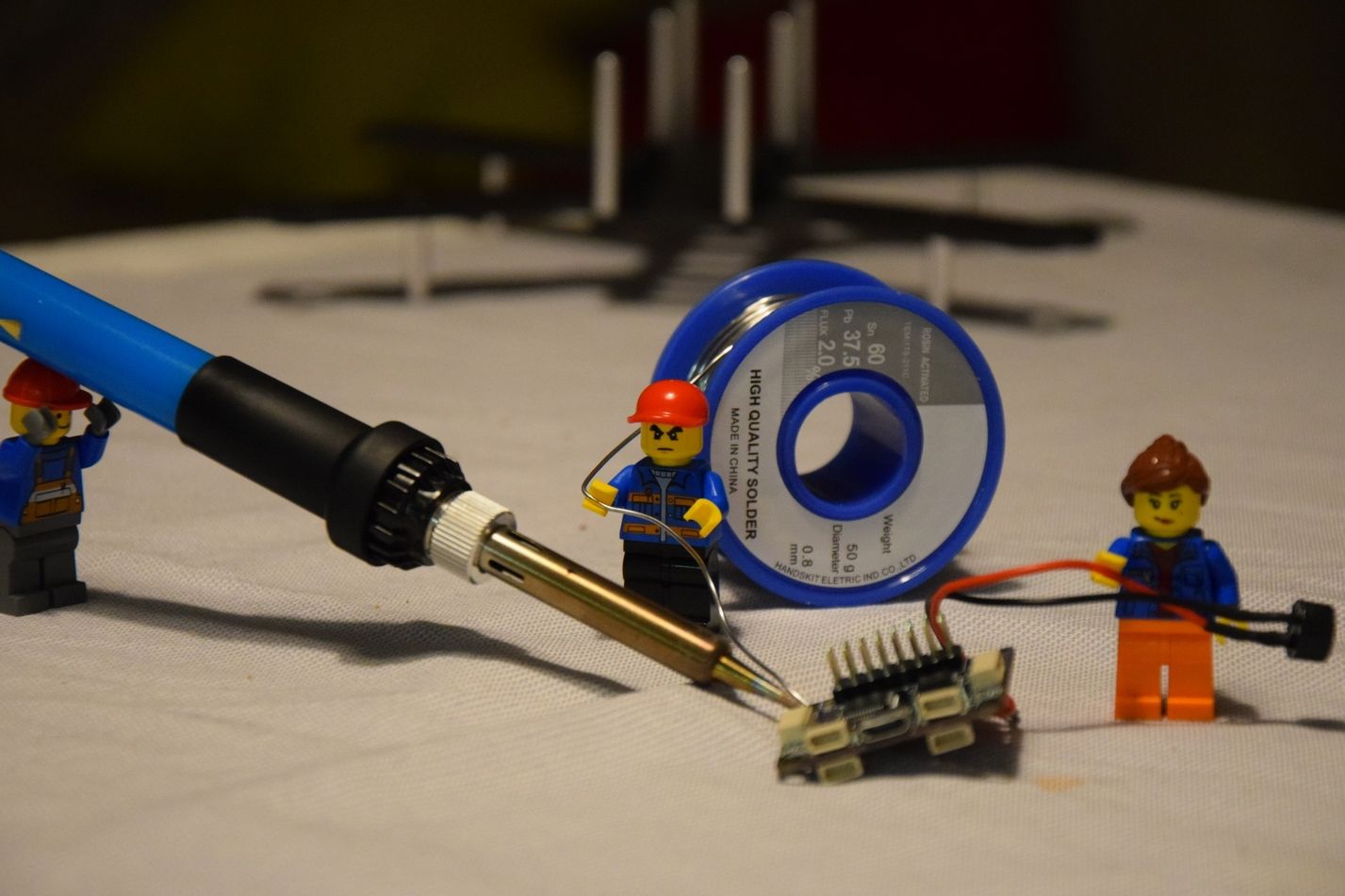 "Hold tight while I solder!"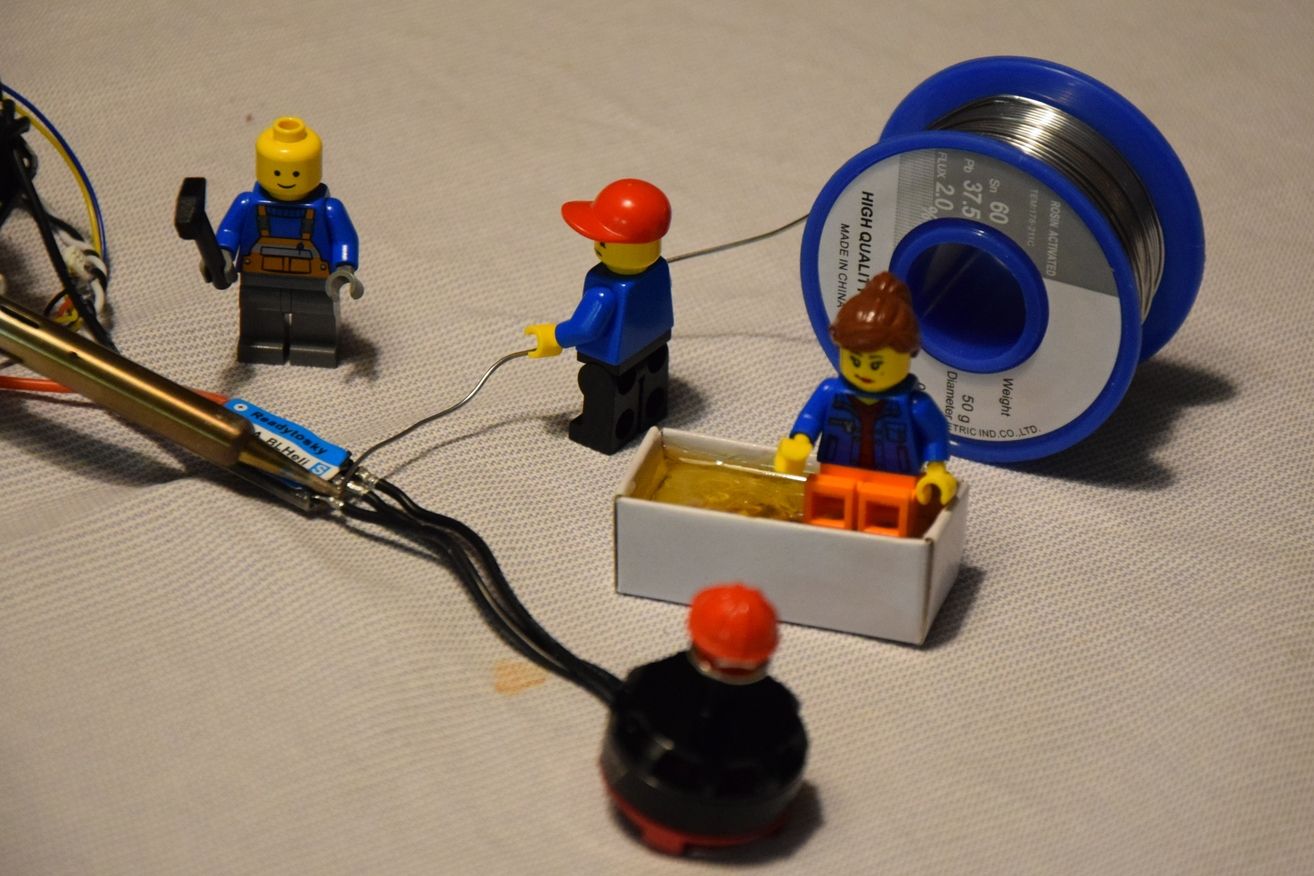 "Bathing in a rosin? Do not sleep on that job, madam!"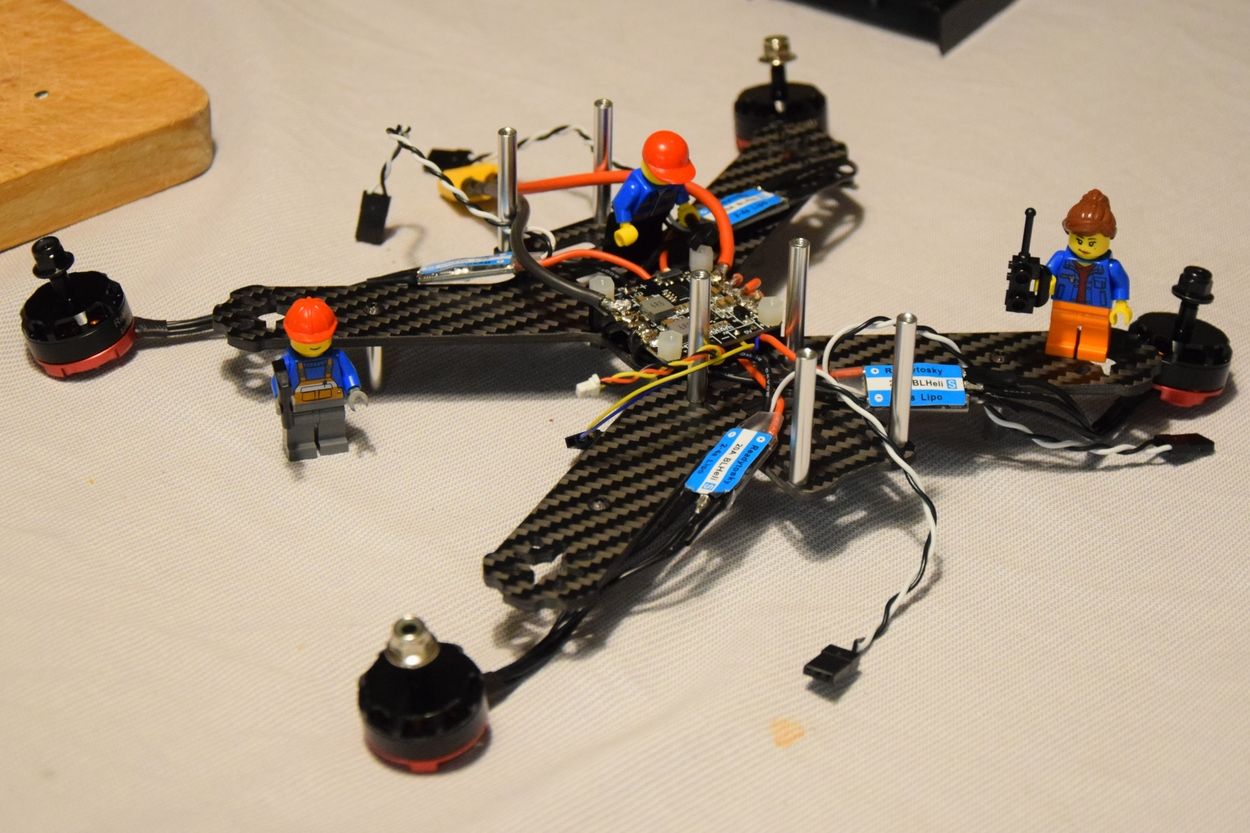 The Power Distribution Board is the first component to be fixed to the frame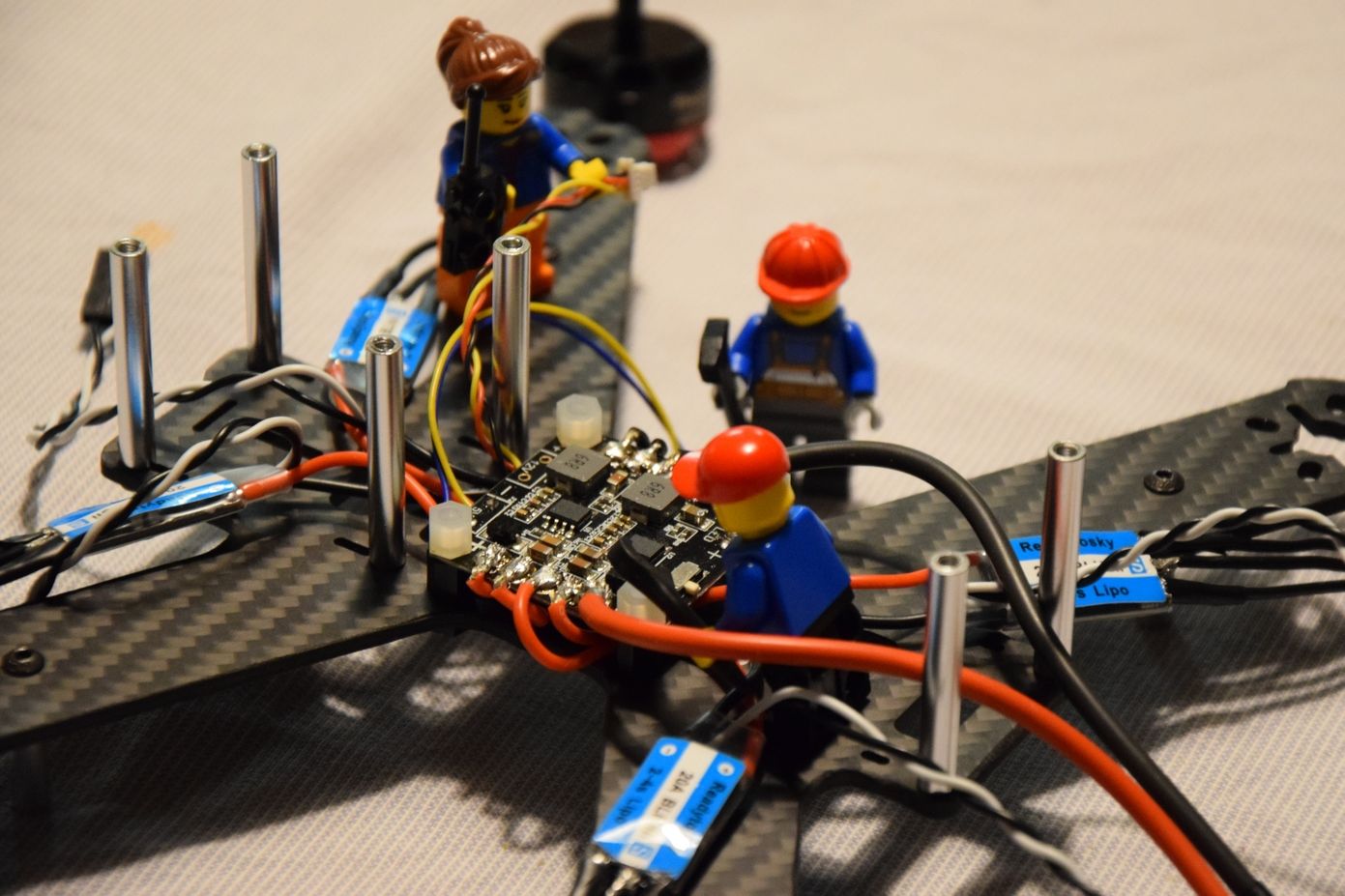 Nylon standoffs will hold the Flight Controller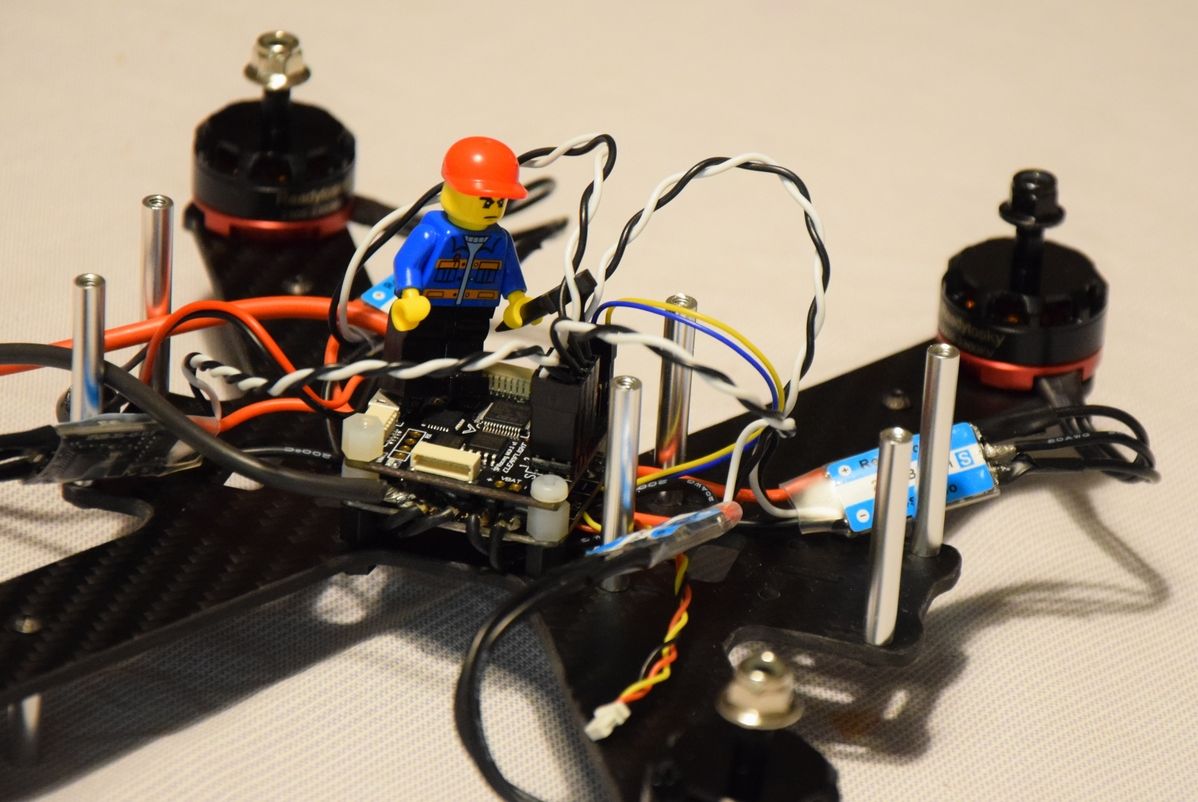 ESC cables are now connected to the tower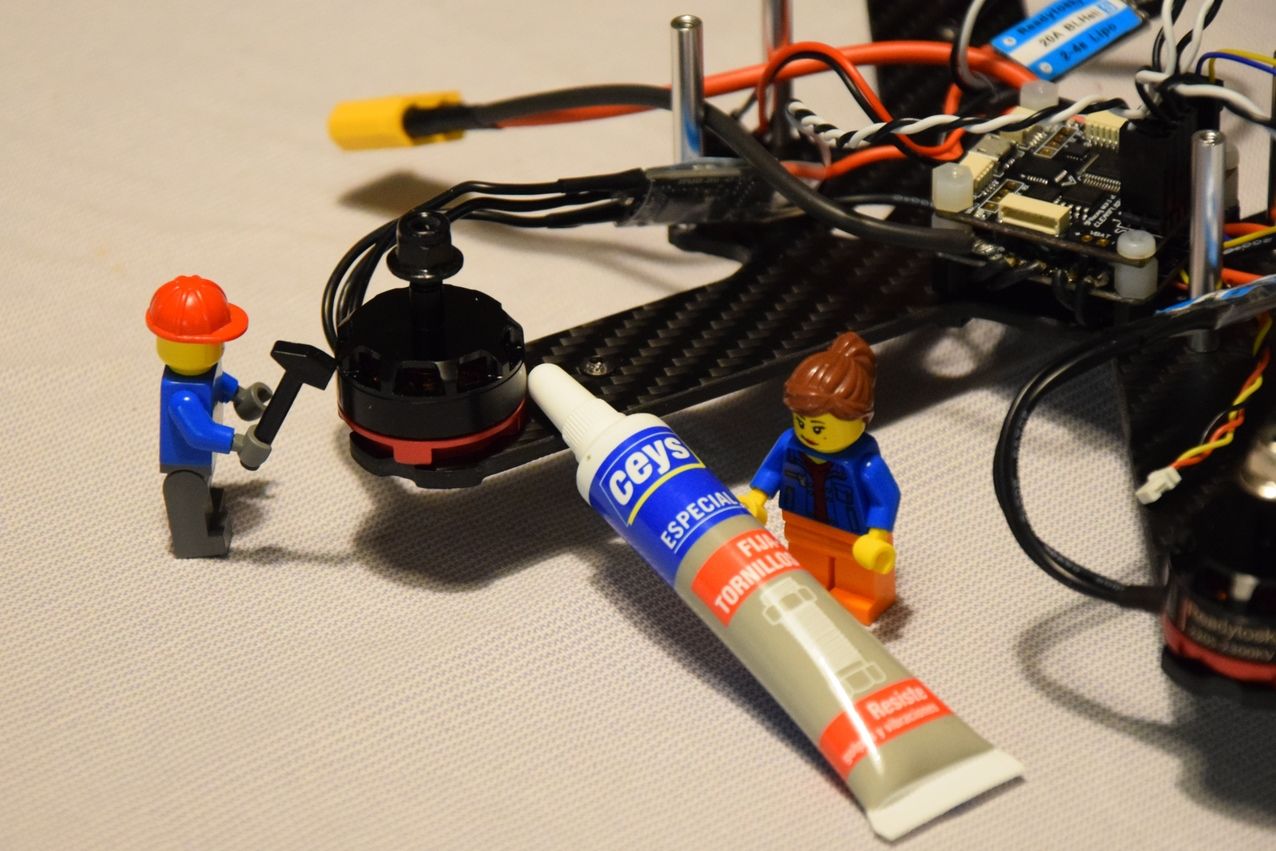 Fixing motors in place using a hammer and some thread-locking glue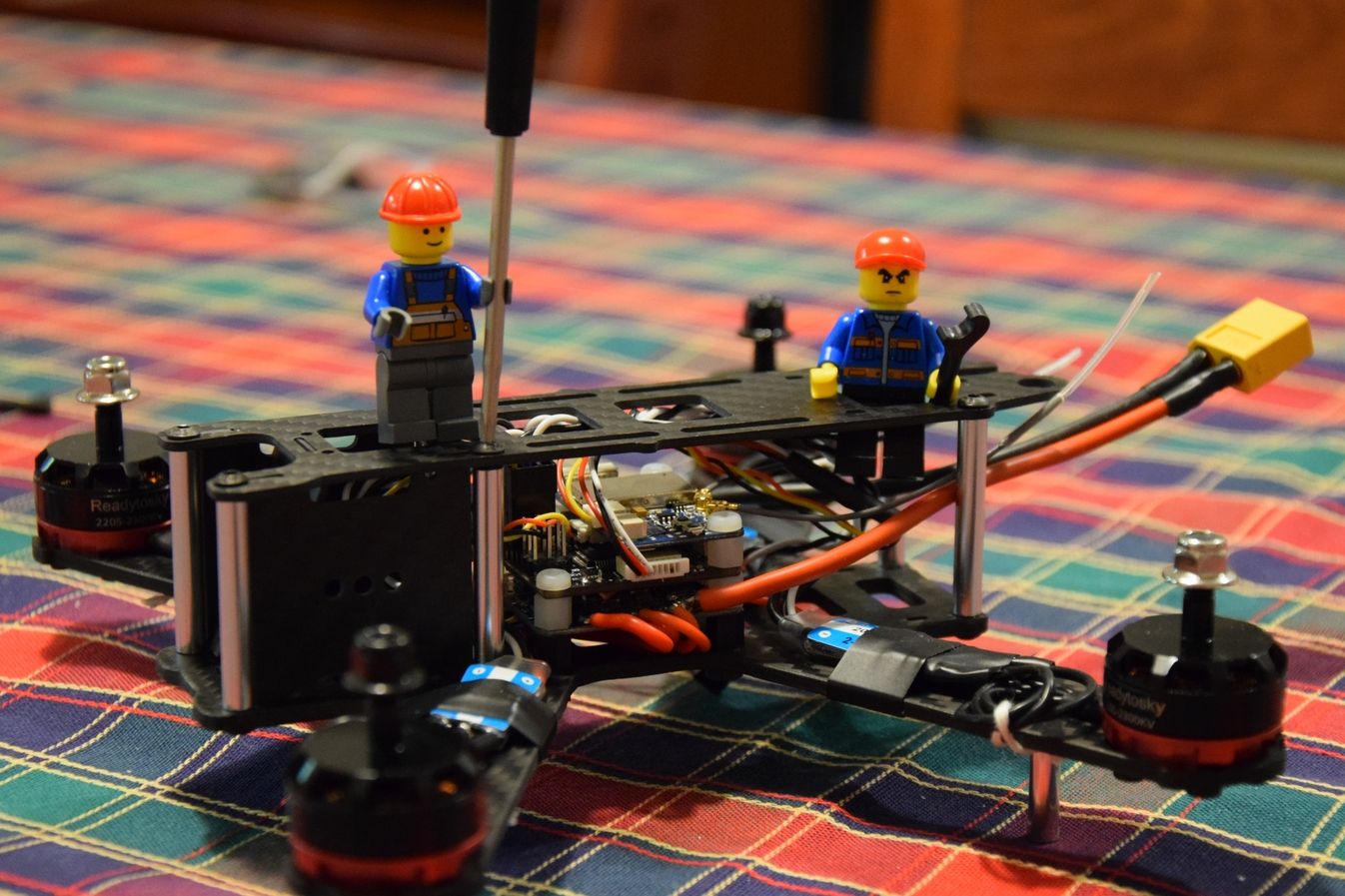 Once the receiver is mounted, we can start completing the frame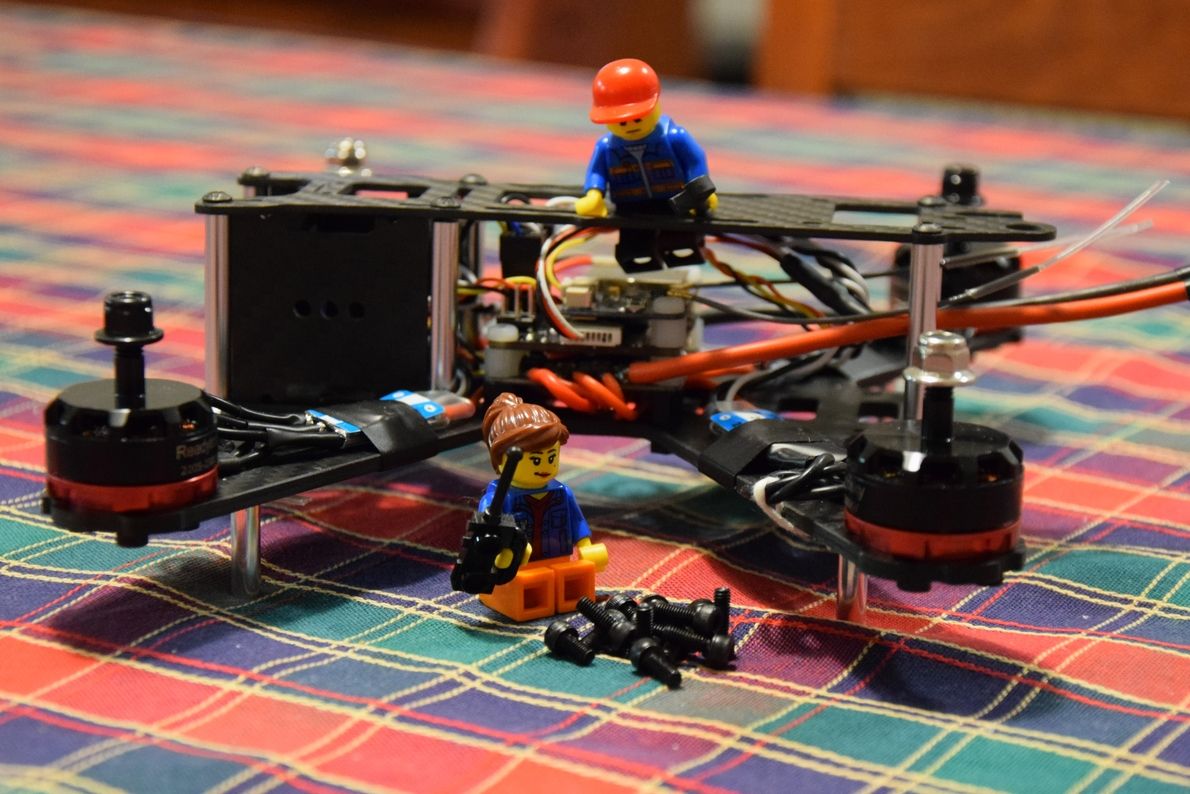 "So many screws to pick from!"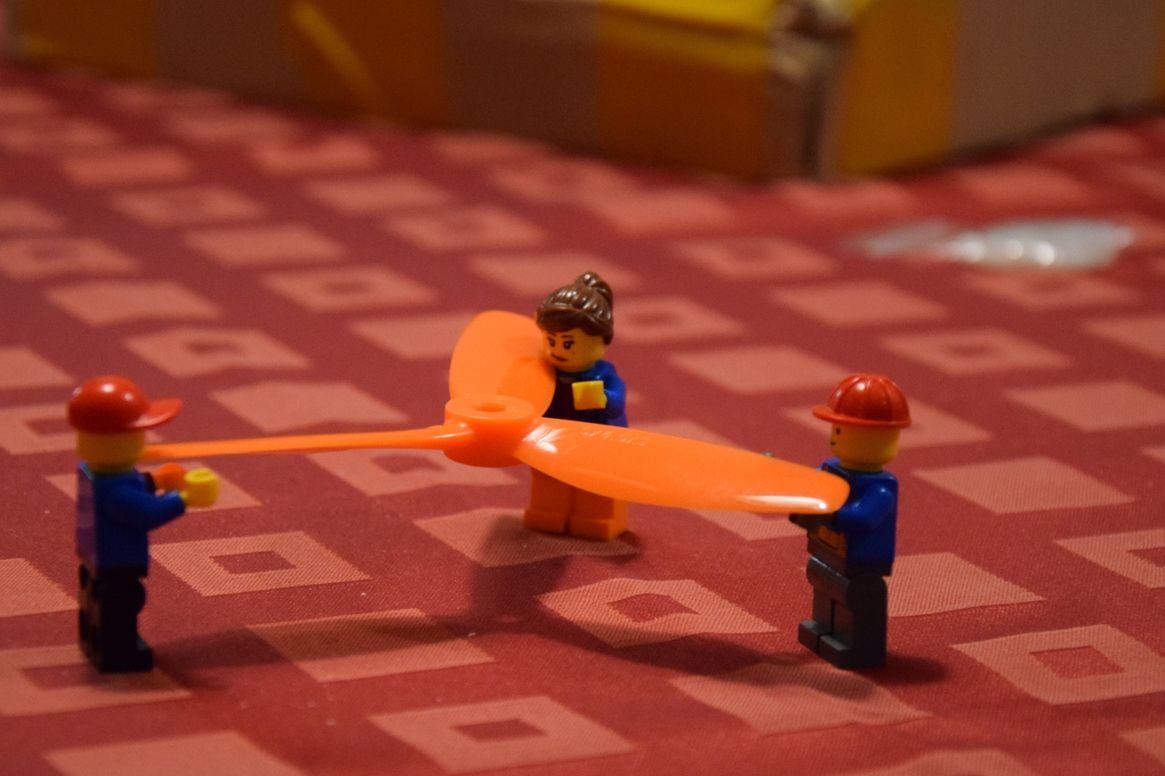 "These propellers are a fine match with my pants!"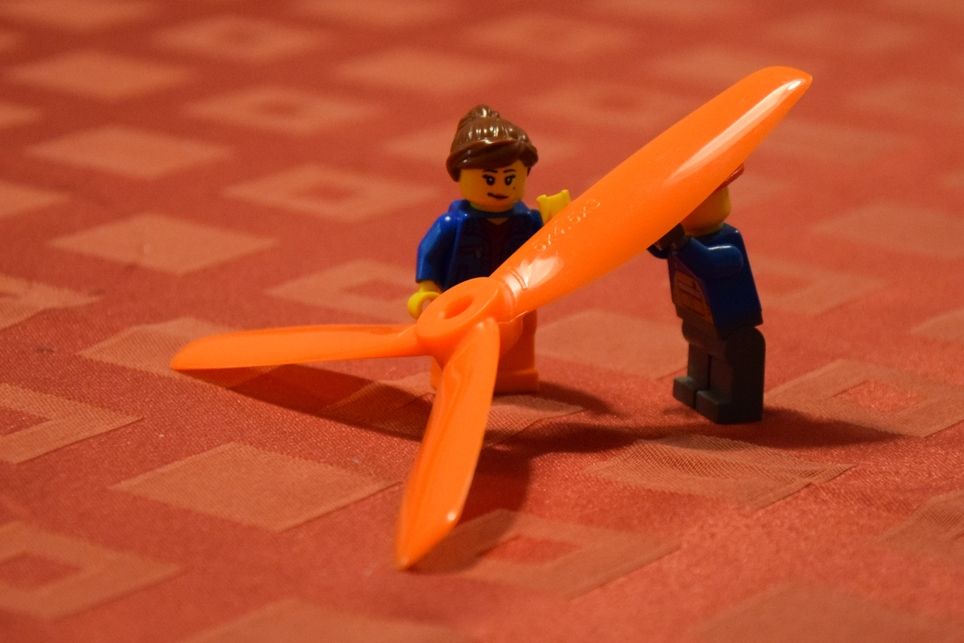 "Easy, we do not want to break them before the flight"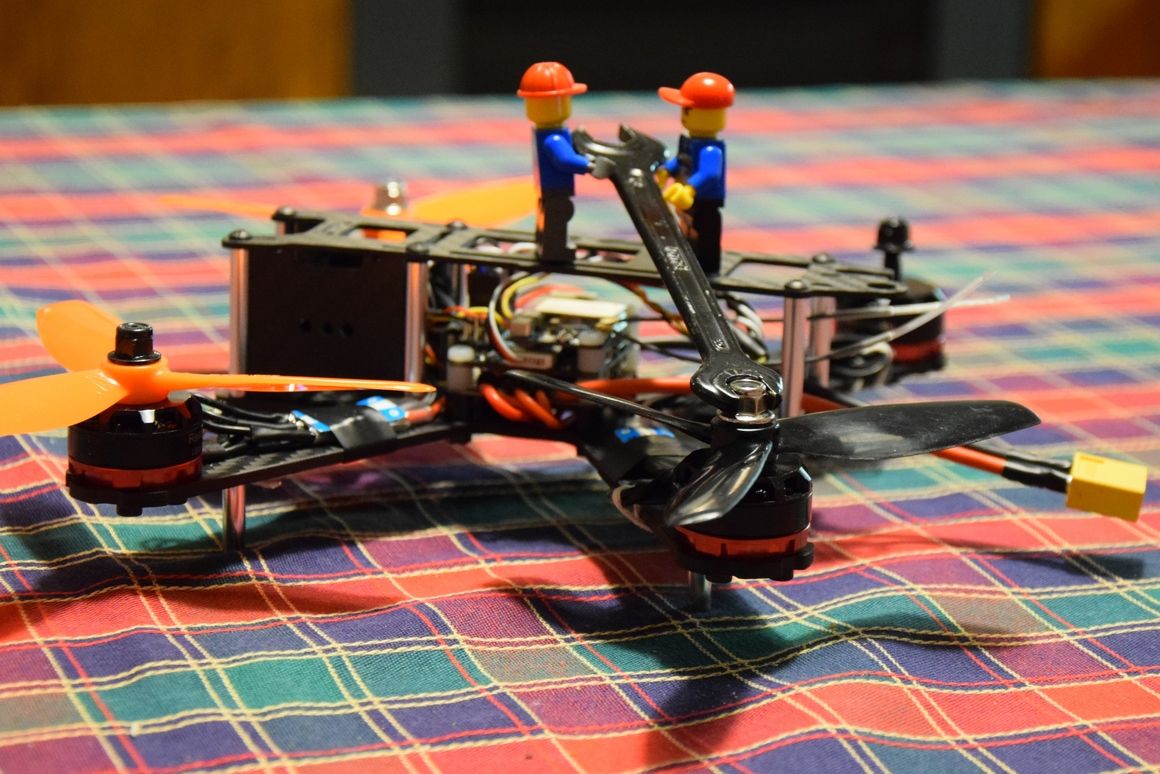 Fastening propellers is a two-man job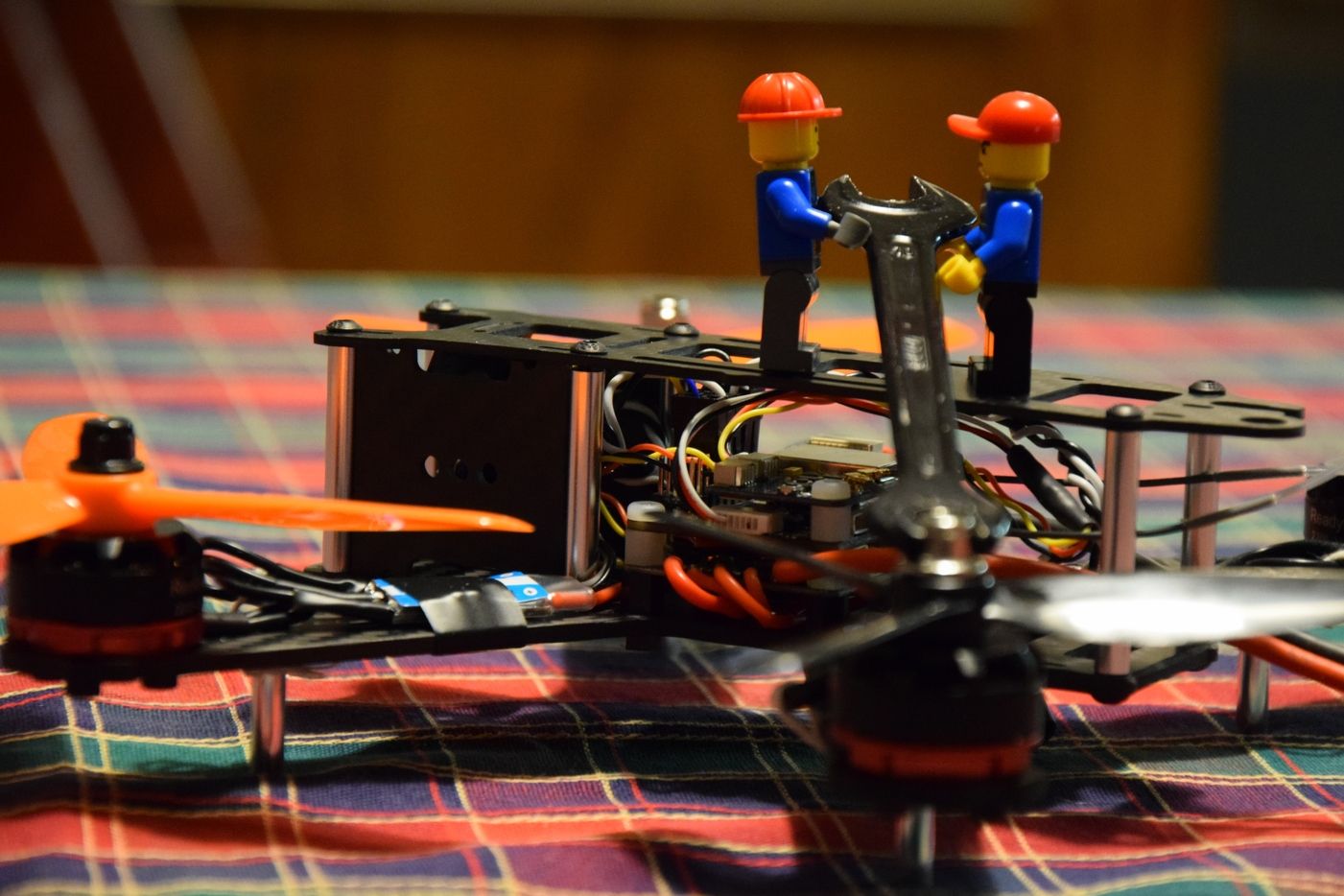 "I think I might ask her out once we finish building this."

Finished: the frame, the whole electronics stack, ESCs, motors, and propellers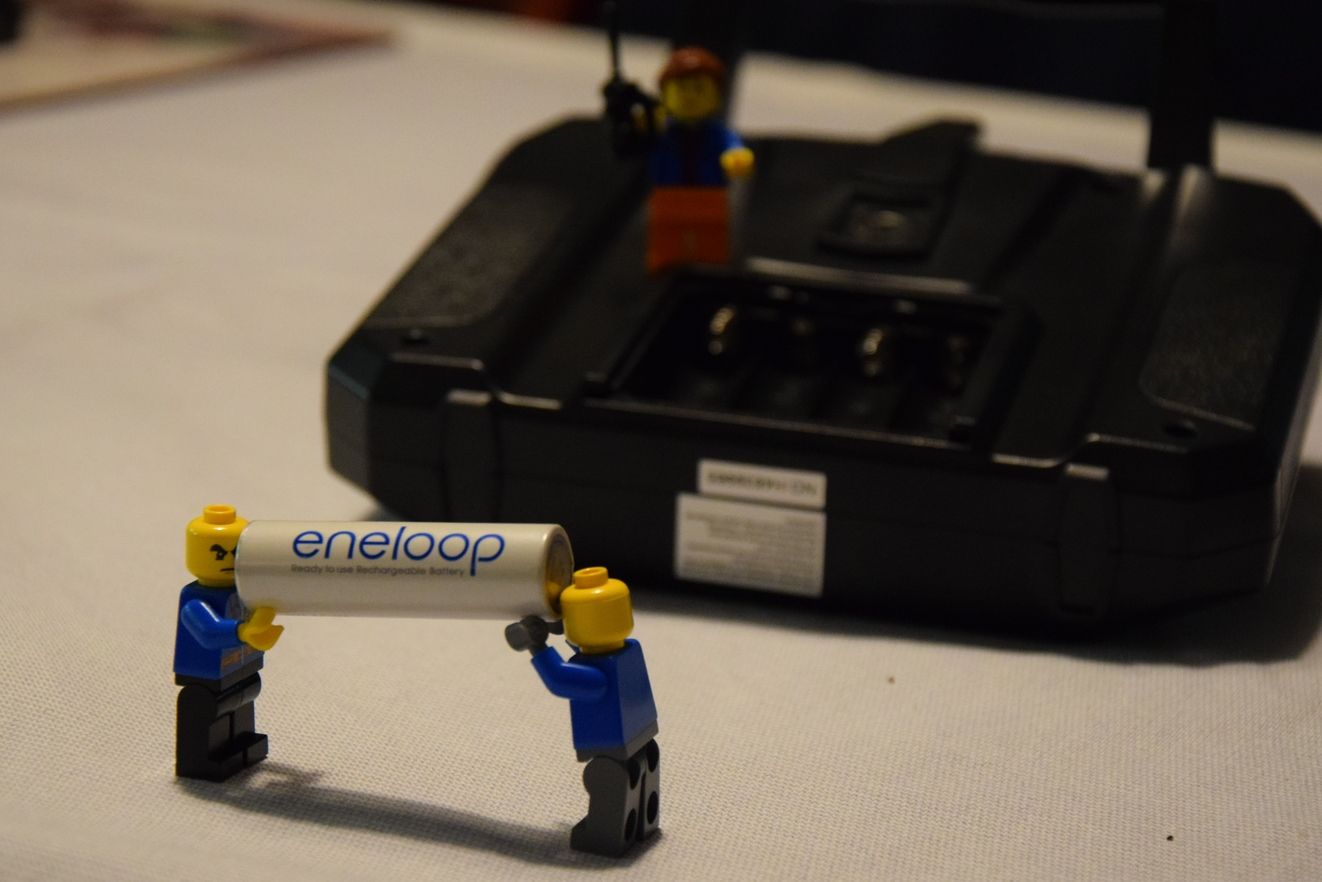 This stuff won't work without a working transmitter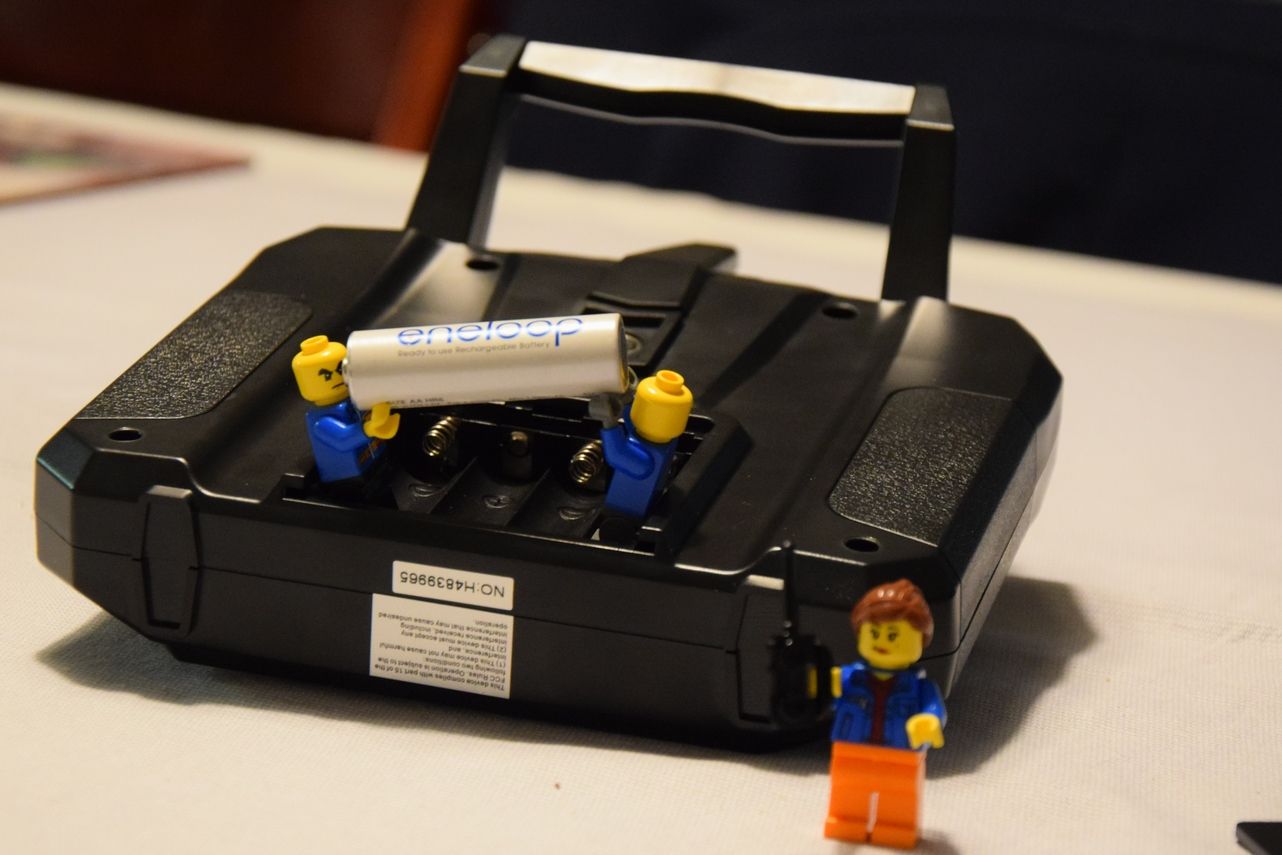 "Careful with those batteries, guys!"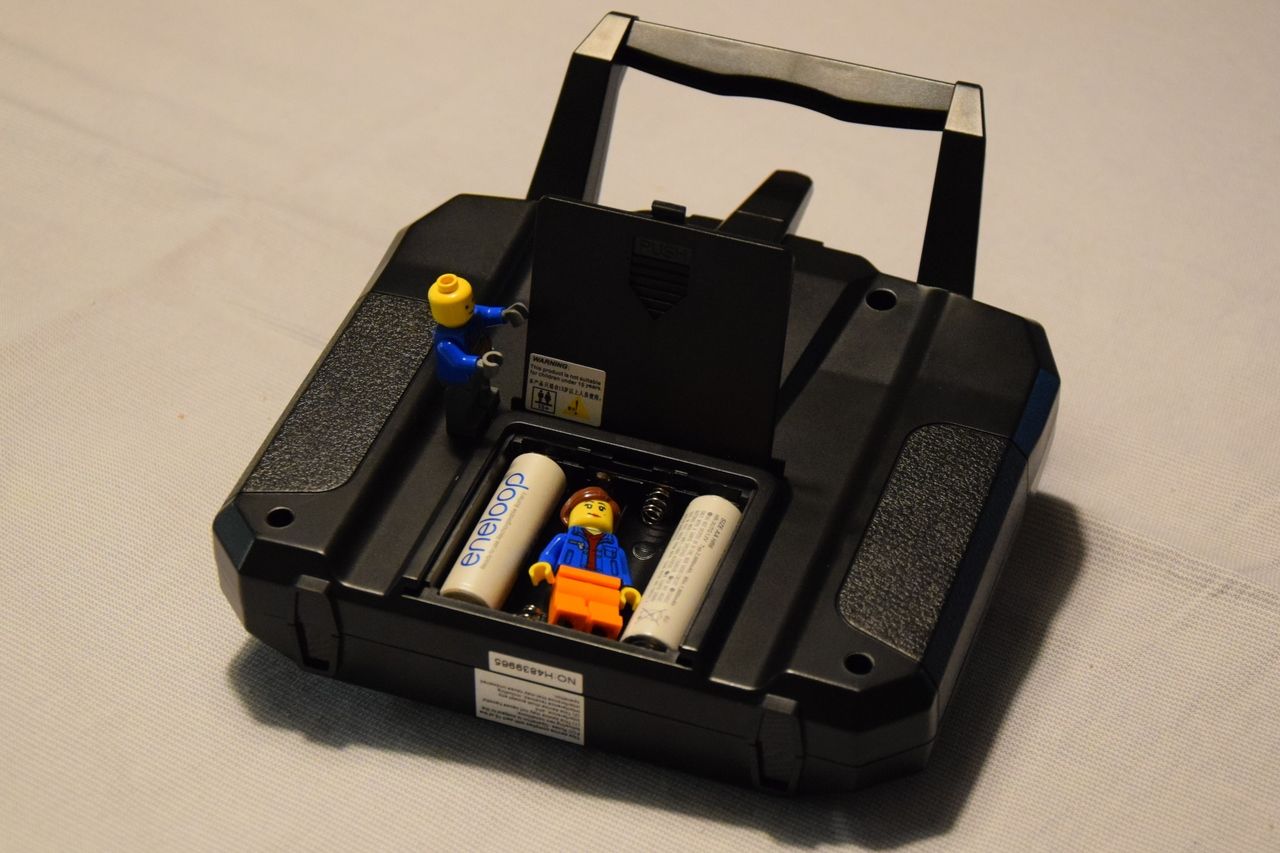 Please double-check that nobody is sleeping inside before you put the cover back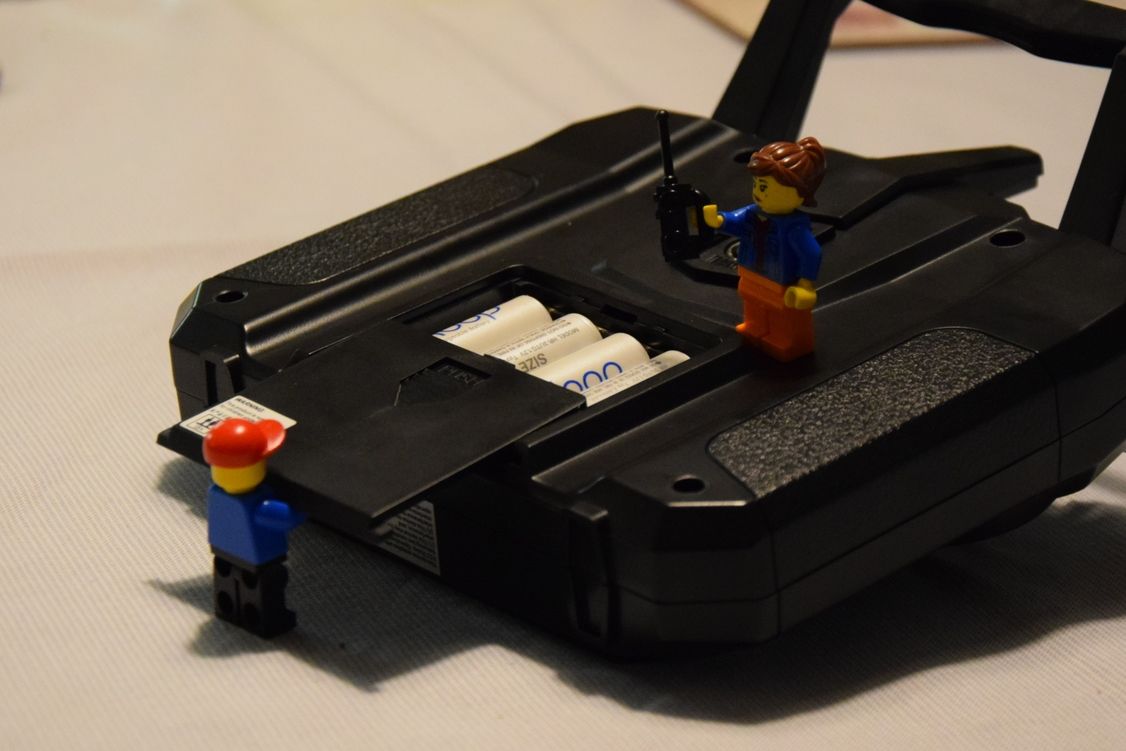 Almost ready...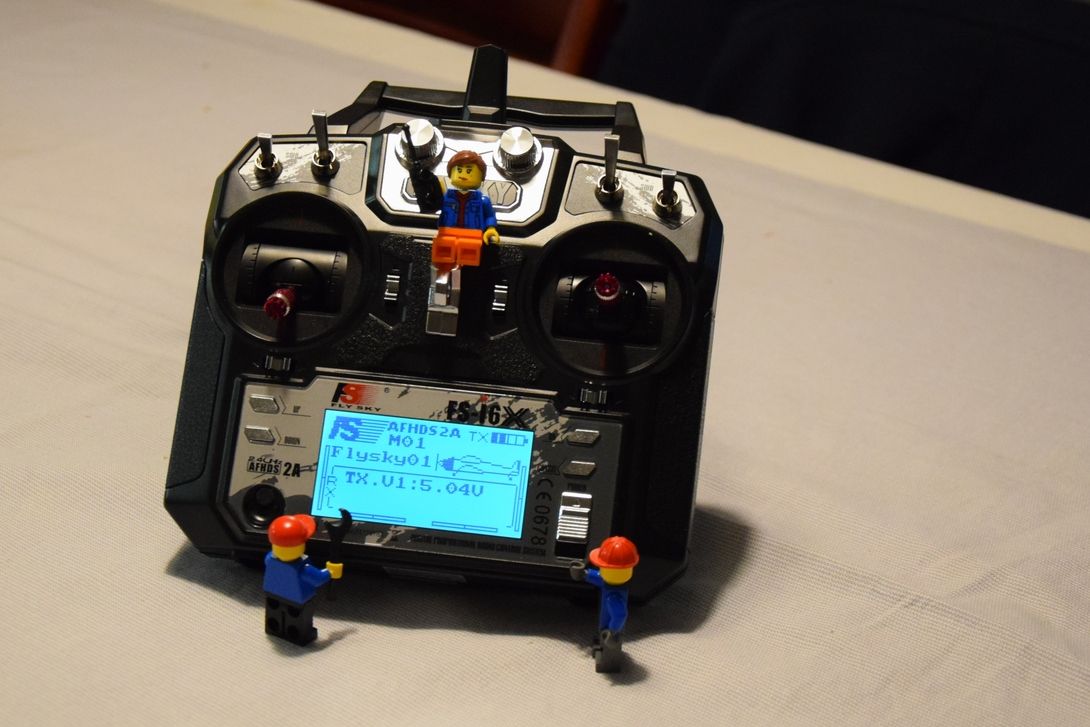 And it works!
VTX/Camera? To be continued...
Update: added VTX+Camera, weight (without battery) is 371 grams.